Speech Language Pathologists serve patients with a wide variety of communication, cognitive, and swallowing disorders. Each speech-language pathologist (SLP) has completed a master's degree program at an accredited university, a nine-month clinical fellowship, is certified by the American Speech and Hearing Association, and holds Texas state licensure.
Why Choose Us…
Through West Texas Rehab's continuing education program, we have SLP's who have received advanced training, including:
Scale and Vital/Stim therapy for swallowing disorders
Hospital credentialing to perform outpatient video fluoroscopic swallowing evaluations
Training to provide support and therapy to restore verbal communication skills to patients who have undergone laryngectomy
Certified LSVT- LOUD for Parkinson's patients
Cochlear Implant Advanced Training
Areas We Treat…
Articulation/language problems
Stroke
Parkinson's Disease
Dementia
Traumatic Brain Injury
Cognitive/memory/comprehension deficit
Aural Rehabilitation
Voice disorder
Swallowing disorder
Laryngectomy
Stuttering
Self Referral - Direct Access:
Frequently asked questions about Direct Access
Hours of Operation
Monday - Friday, 8:00 am- 5:00 pm
Contact
Abilene - 325-793-3542
San Angelo - 325-223-6300
Ozona - 325-392-9872
SPEAK OUT!® & The LOUD Crowd®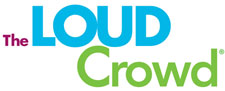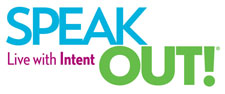 Click to download the flyer in PDF format.
West Texas Rehabilitation Center in San Angelo is pleased to offer a two-part speech therapy program to help individuals with Parkinson's regain and maintain effective communication: SPEAK OUT!® followed by The LOUD Crowd®.
SPEAK OUT!® places emphasis on speaking with intent and converting speech from an automatic function to an intentional act. Together, patients and their speech-language pathologist work through a series of speech, voice, and cognitive exercises outlined in a SPEAK OUT!® Workbook.
Upon completion of SPEAK OUT!®, patients transition to The LOUD Crowd®. This maintenance program consists of weekly group sessions led by a speech-language pathologist. The SPEAK OUT!® exercises are performed, and group members provide support, encouragement, and accountability to one another.
Participation in The LOUD Crowd®, along with daily home practice and six-month re-evaluations, has been shown to help patients maintain their communication skills throughout the progression of Parkinson's.
For more information about SPEAK OUT!® and The LOUD Crowd® visit www.ParkinsonVoiceProject.org or to schedule a speech evaluation call 325-223-6304.