Imagine trying to pick this letter up to read, but you can't. Your mind is telling your arm to move but it won't- it's physically impossible. Imagine it's not just your arm; the entire right side of your body is immobile, frozen. Imagine for a moment, that you have suffered a stroke.
"Some days I was so tired. But I never gave up, I would always try. And I showed I was a lot stronger than I expected. I just needed some help."
Sometimes we all just need a little help… and sometimes we need a lot. That's the situation 42-year-old Liliana Saucedo found herself in a little over two years ago when she experienced a stroke.
"The entire right side of my body was paralyzed. I was in the hospital for about a month. I was depressed, I didn't have any motivation to get better," said Liliana.
A year slowly passed by before Liliana visited a walk-in clinic for nothing more than a common cold. She had all but given up on herself. That's where she would get the referral that she says changed her life. The doctor sent her to West Texas Rehabilitation Center in San Angelo.
"I told the doctor about my stroke and she said, 'You need therapy.' She referred me to West Texas Rehab. A few days later, I got a call."
That call from WTRC was a turning point for Liliana who had simply accepted the pain she struggled with since her stroke. Skilled therapists at West Texas Rehab created a treatment plan for her that included speech, physical, and occupational therapies. She would also receive services from the women's health and WTRC's Orthotics Department, all at one facility.
"After I got back from my first day of physical therapy, I started crying because I felt so blessed to find this place. I had been in pain for so long, I just felt hopeless. I was feeling so alone and down. The first day I walked into West Texas Rehab, I knew God brought me to the right place. Everyone was so nice. They felt like family," said Liliana.
Dustin Blackington, Liliana's occupational therapist, says The Rehab has the tools to help, but the patients have to be willing to work, which certainly wasn't a problem for Liliana.
"Liliana is one of the hardest working patients I have had at WTRC. She constantly overcomes any obstacle in her way and refuses to let a stroke slow her down. Even if she's having a bad day, she comes in with a smile on her face, ready to get after it! She is the perfect patient."
But Liliana's story could have been much different had it not been for the generosity of folks like you, who choose to give to The Rehab.
You are the backbone of the Donor Sponsorship Program, which makes it possible for WTRC to treat every individual regardless of their ability to pay.
"Liliana paints the perfect picture of just how wonderful WTRC and the communities that support our Donor Sponsorship Program are. Without it she would not have gotten the treatment she needed and would be very limited with what she could do on a daily basis," said Dustin.
"I cry a lot. I say 'Thank you God. Because you loved me, you put me in this place'. I am so, so blessed. I will do whatever I can to help because I want to give others the opportunity that I have had at West Texas Rehab," said Liliana.
And that's where YOU come in. Would you consider being a part of giving people just like Liliana a second chance at life? Won't you be part of ensuring that everyone is able to get the crucial treatments they need?
"Without the love and support from communities all over West Texas, WTRC would not be able to give back to the patients as we do right now. Not only do we treat every person, regardless of finances, WTRC has an exceptional continuing education program and I would argue that we have the absolute best therapists and highest caliber of care," said Dustin.
West Texas Rehab is a vibrant, caring facility that works to provide for all patients. Whatever your circumstance, WTRC delivers the highest level of care you will find anywhere.
"I would be in a lot of pain right now if it weren't for them. I don't have the words to say how thankful I am. If you can help, you will be surprised at how much it does," said Liliana.
Last year alone, WTRC saw over 500 patients a day, from 148 cities and towns in three different states and worked with 893 referring physicians who recognize the impeccable care we provide. We offer state of the art technology and care at our facilities in Abilene, San Angelo, and Ozona.
We humbly ask you to continue giving to West Texas Rehabilitation Center. Join us in making a difference for thousands of children and adults. We can't thank you enough for being part of West Texas Rehab's mission. We couldn't do what we do without your support.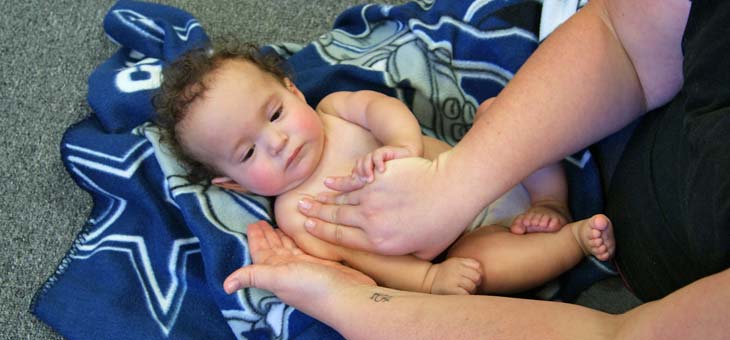 Donate Today
Set up a one-time or establish a recurring donation
We provide quality care regardless of the patient's financial status, distinguishing us from other providers.
Donate Now