Hunter Lohse is thirteen-months old, full of life and all boy. He is the son of proud parents, Tiffany and Blake Lohse. He is one of the many children with plagiocephaly, torticollis, and developmental delay who are helped annually by the West Texas Rehabilitation Center.
When Hunter was approximately two months old, Tiffany noticed that her son would only sleep on his right side and seemed to be creating a "flat" spot on his head. Even though Hunter's physician assured these new parents that there was nothing wrong with their son, Tiffany was not convinced. She is with Hunter every day and noticed his changing facial features and she knew to trust her intuition.
Tiffany did not give up. She continued to advocate for Hunter, making appointment upon appointment with his physician until finally taking her son to a specialist in Austin. The family made the trip to Austin where an evaluation confirmed that Hunter did have deformational plagiocephaly, causing his head to be severely misshapen. Tiffany and Blake were heartbroken to learn about Hunter's condition, and now faced the daunting task of figuring out options for treatment.
Through the power of Google, Tiffany searched for different therapies and providers capable of meeting the needs of their young son. After having to go to Austin for the diagnosis, she was certain treatment would involve several treks between Abilene and Austin to receive care. What Tiffany and Blake did not realize is that there was an option for state-of-the art care right here in their hometown at the West Texas Rehabilitation Center.
At first the Lohse's were skeptical that the West Texas Rehabilitation Center could offer the quality and level of specialized care Hunter needed. The mission of WTRC to provide care to all who enter the doors regardless of their personal financial situation leads some to believe that WTRC is a provider of last resort. Tiffany and Blake prayed for guidance, and ultimately decided to see what WTRC could offer Hunter. Their path led them to JoBeth Willis, Director of Pediatrics at WTRC.
JoBeth went to work taking Hunter through an initial evaluation focused on stretching and strengthening techniques as well as neurodevelopmental treatment to improve his balance, strength and assess developmental milestones. She found that Hunter favored his right side, had tightness in his neck, wasn't crawling, and would not roll off of his back. All signs that Hunter's misshapen cranium was not only causing him to miss development milestones, but also that this little boy was experiencing pain, further impeding his development. JoBeth knew immediately that Hunter needed to be seen by Robb Walker, Director of Orthotics and Prosthetics here at West Texas Rehabilitation Center.
Before Hunter's first appointment even ended, JoBeth emailed Robb little Hunter's evaluation. Robb responded immediately that Hunter's best option for treatment was a cranial remolding orthosis (cranial helmet). Cranial helmets work to mold the child's growing skull into the correct shape. He asked JoBeth to move forward getting a referral from the physician and, because in these situations time is of the essence, before insurance approval. Our two providers were able move forward in developing a treatment path without insurance approval, only because of WTRC's mission. Both WTRC providers knew they had little time to waste in order to provide Hunter with a non-invasive, non-surgical treatment. Medicaid red-tape could delay treatment for up to three months, and there was little certainty that they would be approved. Hunter needed to be in a cranial helmet as soon as possible as he was nearing the age where this treatment would no longer be a viable option.
JoBeth and Robb placed Hunter in the Donor Sponsor Program. The Donor Sponsor Program ensures WTRC's mission of providing medical services for those in need, even to those not able to cover the cost of their care. This program is made possible by the generosity of thousands of donors to WTRC every year.
Now it was time for Hunter, JoBeth and Robb to go to work. Robb measured Hunter's cranium so that a helmet could be built. JoBeth began working with Hunter on his physical therapy and getting him ready to wear his cranial helmet. After just three weeks at WTRC, Hunter was able to put on his cranial helmet for the first time at eight months old. Now at thirteen months old, Hunter has made significant progress and is nearly finished with his treatment. Before Tiffany and Blake know it, their little boy will be out of his helmet and ready to take on his next adventure.
"Watching Robb examine Hunter and see him quickly come to the same conclusion as the specialist in Austin was proof that we had found the right place for Hunter. Then, to see how seamless the two of them [JoBeth and Robb] worked together in treating Hunter was truly a blessing from God. WTRC is our provider of first choice, and we are beyond grateful to be part of the WTRC family."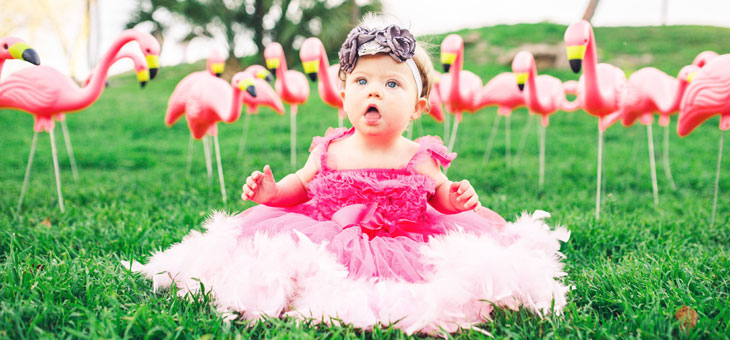 Equipment Wishlist
Make an immediate difference today
Please choose the items you would like to purchase from our wishlist.
View our wishlist