Sometimes life throws you a curve ball...something unexpected...something you can't prepare for...
"When the diagnosis came back, it was like an out of body experience. It's so scary. You don't know what to think, you don't know what the future holds, you don't know what it means. The whole pregnancy we had no idea. Throughout her ultrasounds and everything, it was never picked up that Emma was a Down Syndrome baby. We found out after she was born."
This curve ball was a game changer for the Schkade family. Needless to say, the unexpected news hit parents Julie and John hard.
"You just have all of those dreams when you're pregnant. If it's a little girl you want her to do ballet, or maybe softball or basketball…you have all these hopes for them. Then you get that diagnosis and you think…maybe they won't get to do those things and it totally changes everything you ever dreamed of for the life of that child," says Emma's mother Julie.
But as the Schkades soon found out, they didn't have to quit dreaming. Just days after Emma was diagnosed, they were introduced to a place they would grow to know and love, a place where uncertainty and fear would give way to excitement and optimism: The West Texas Rehabilitation Center.
"It was never a question that this is where we were going to go for help. I had heard so many good things and I knew this was the place we wanted to be", said Julie.
They started coming to WTRC each week for physical, occupational, and speech therapies. As anyone can tell you, Emma was quick to make progress- and friends.
"Emma and I have been close buds for about a year and a half. We work together early in the morning, so I get those sweet good morning snuggles", Emma's Occupational Therapist Beth Owens says.
"I really appreciate the therapists here. They've been with us since the beginning. It feels like a very one-on-one personal experience", says Emma's father John.
That's because it is. As mom Julie tells us, the care Emma gets at WTRC is far beyond what any doctor can prescribe.
"I feel like they're part of my family. We laugh together; we share in the good times and the bad. I remember when Emma learned to scoot. My first thought was, 'I can't wait to show Lindsey.' And we stopped and got a chocolate chip muffin and I said, 'We're going to celebrate this with Lindsey'. Because she was working just as hard, if not harder, than we were to help Emma reach that milestone. And we did. We sat and ate chocolate chip muffins together that day", says Julie.
Achieving those little victories, conquering the big ones: it's a team effort that wouldn't be possible without the West Texas Rehabilitation Center and the resources they offer to patients and their families.
"I feel blessed as a therapist because I have everything at my fingertips that I need to give the best possible treatment", says Beth. "We have so many tools to use for their therapy."
Tools that make the West Texas Rehabilitation Center the very best choice for care. Last year alone, WTRC saw over 500 patients a day, from 148 cities and towns, in three different states and worked with 893 referring physicians who recognize the impeccable care we provide. WTRC offers state of the art technology and care at our facilities in Abilene, San Angelo, and Ozona.
But, we couldn't do what we do without help from generous folks like you! Your donations help families like the Schkades find hope again when life throws a curve ball their way. Because of your gifts, children like Emma have the tools they need to succeed.
It's also your kindness that puts a smile on a mother's face who knows her child won't have to go without crucial treatment they need! WTRC's Donor Sponsorship Program ensures we can treat anyone regardless of their ability to pay.
"It's amazing to have this help. She comes here every week and gets treatment from three different therapists. Even with insurance, that is very expensive. Plus, we still have our specialists out of town and our regular doctors' appointments, and we have another child as well. It truly is a life saver", says Julie.
We humbly ask you to consider giving to West Texas Rehabilitation Center. Your donations are vital to these services and maintaining excellence at our facilities. Join us in making a difference for thousands of children and adults that depend on West Texas Rehab! If you have never donated, please open your hearts and become part of the family of givers who change lives! For those who are a part of our family of givers already, thank you so much for your continued support.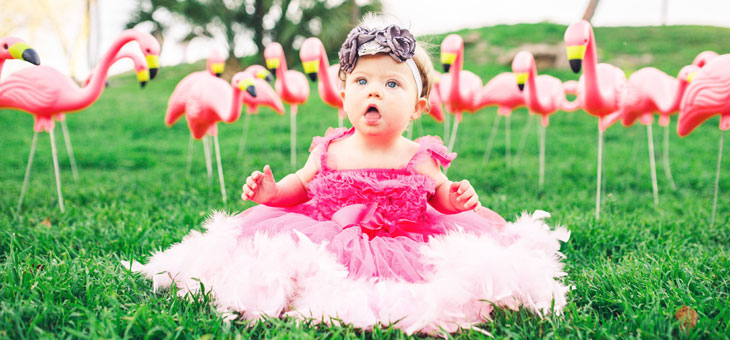 Equipment Wishlist
Make an immediate difference today
Please choose the items you would like to purchase from our wishlist.
View our wishlist