Close your eyes. Remember when you were 16 years old. What were you doing? Were you running track? Were you staging a scene for your high school play? Maybe you were getting ready to dance the night away at prom or getting laced up for the big game, maybe you were preparing for a marching band competition.
Now, imagine your whole body hurts to the point that you are unable to do any of those things. In fact, you can't even get out of bed without excruciating pain radiating throughout your body.
That was a reality for 16-year-old Bethany Law of Abilene, Texas. At just 8-years-old, she was diagnosed with Juvenile Rheumatoid Arthritis, a painful autoimmune disorder, as well as another more rare condition known as Ankylosing Spondylitis or AS, a debilitating and chronic disease, with no known cure.
"I had to drag my feet to walk because it hurt so bad. I was in and out of hospitals and it was really tough the first couple of years. I felt like I wasn't a normal kid. I wasn't allowed to run or jump because they were afraid it would hurt me."
Bethany's mother Kimberly Law, says she felt helpless and didn't know where to turn.
"To see her deteriorate from a normal, healthy child, to struggling just to walk and do normal activities… it was hard to watch. I felt like a lot of her childhood was taken from her. Spending days in and out of the hospitals and different doctors' offices… it became a mind battle and not just a body battle," Kimberly recalls.
About four years ago, Bethany and her family moved from the big city of Fort Worth to Abilene. That's where they found hope in a place called West Texas Rehabilitation Center.
"We were desperate. You watch your daughter in this pain and you know you've pumped her full of all these medicines and you think, there just must be some other way."
And there was. Bethany began treatment in the pediatric therapy department of WTRC when she was 12-years-old. And though her diseases will be a life-long struggle, this was a turning point for the young girl who wished desperately for a way to live a normal and active life.
Because of your generosity, West Texas Rehabilitation Center is a place where kids like Bethany can come to find comfort and strength. The staff at WTRC is what makes the difference. Just ask the Laws, who say their physical therapist, Erin is now considered family.
"I do get emotionally attached to all of my patients, but especially Bethany. She didn't know what to do, she wanted to get better but she didn't know how. Our job was identifying where the problem was coming from and teaching her how to take charge of her own body through physical therapy," says Erin Hicks, Physical Therapist at WTRC.
Today, Bethany is no longer watching from the sidelines. She is a cheerleader and dancer. She says without help from WTRC, that wouldn't have been possible.
"They've had such a big impact in my life. They're very special to me.
The people and therapists are incredible," says Bethany. But things might have been very different for the Law family. Without financial support from the Donor Sponsorship Program at WTRC, they wouldn't have been able to afford the treatment that Bethany desperately needed; treatment that YOU make possible.
"We're able to give treatment to anyone who needs it," says Erin. "Whether they can pay or not, whether they have insurance or not, we don't turn anyone away. The people who are desperate and don't have anywhere else to go, we're able to give them the best possible treatment because of the kindness of those who donate to WTRC."
The Law family wants you to give to the West Texas Rehabilitation Center: a facility that has given them hope in their darkest hour and given their daughter a new lease on life.
"I just can't say what a blessing it was for our family. They become like family, they care, they put their hands on you, they love on you, they teach you," says Kimberly Law.
This is one of countless success stories from WTRC. We know that you want Bethany and other kids facing painful physical challenges to be able to look back on their teenage years and remember excitement and activity, not pain and disappointment.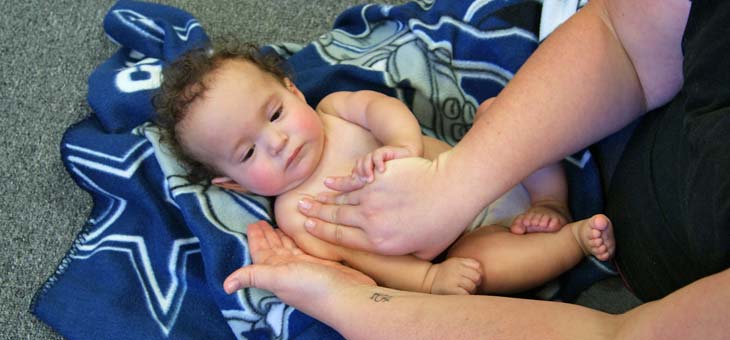 Donate Today
Set up a one-time or establish a recurring donation
We provide quality care regardless of the patient's financial status, distinguishing us from other providers.
Donate Now