Click Rehab2020 to see the auction online or download the Handbid app using the instructions below.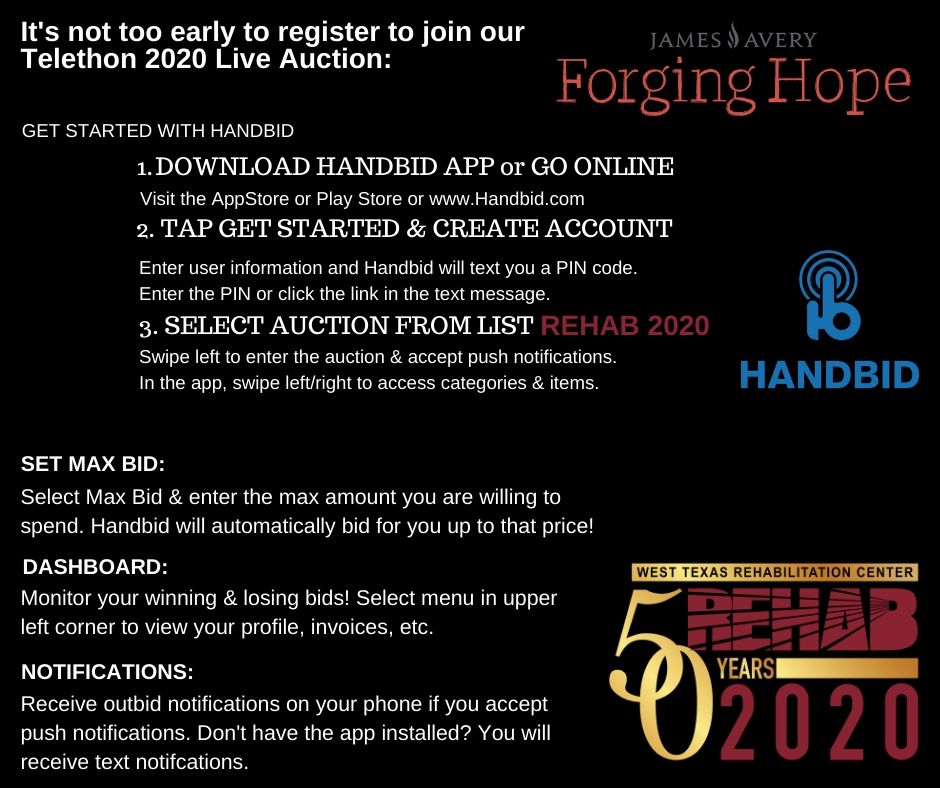 Special thanks to our 2020 Rehab Partners & Sponsors! Our Corporate Partners include: Capital Farm Credit, Black Plumbing, Maverick Saw Cutting & Core Drilling, RHS Construction, and Ekdahl Nelson Real Estate!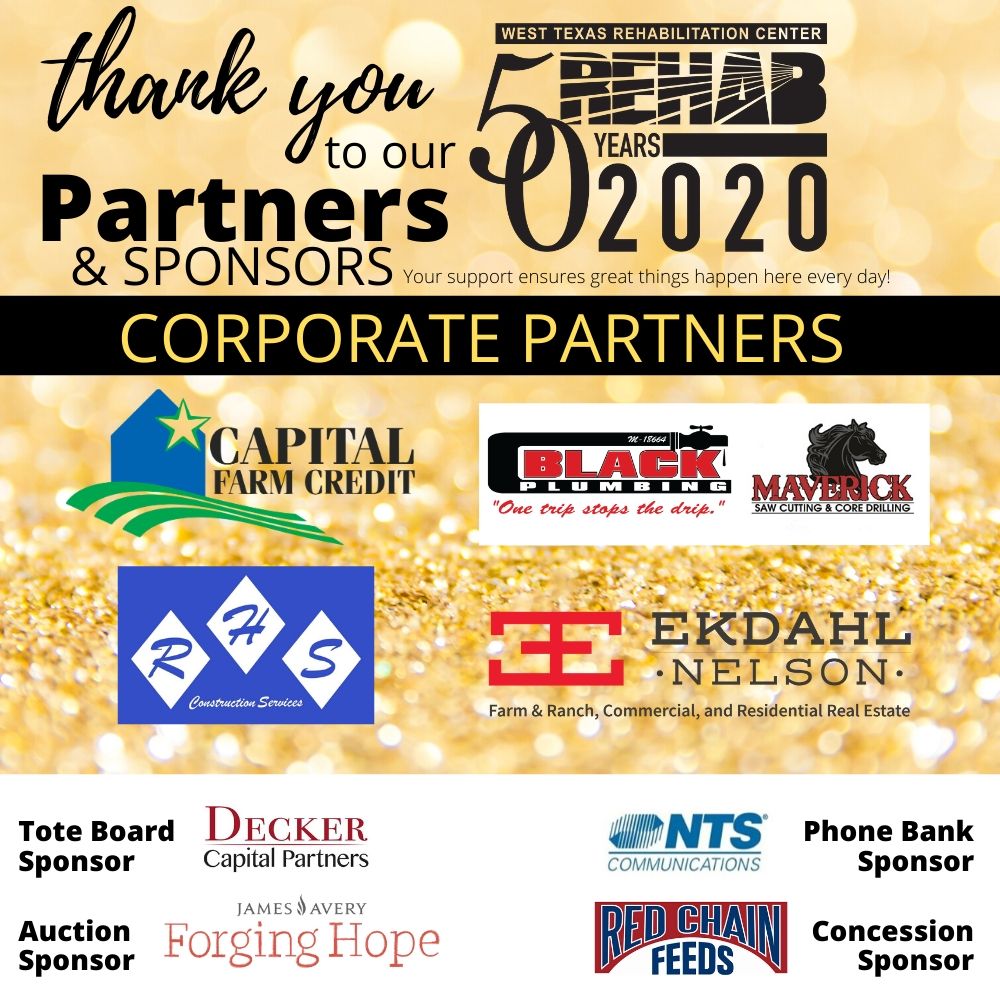 It's not too late to donate an auction item! Let us know if you'd like to participate. We can't wait to celebrate 50 years of Telethon!