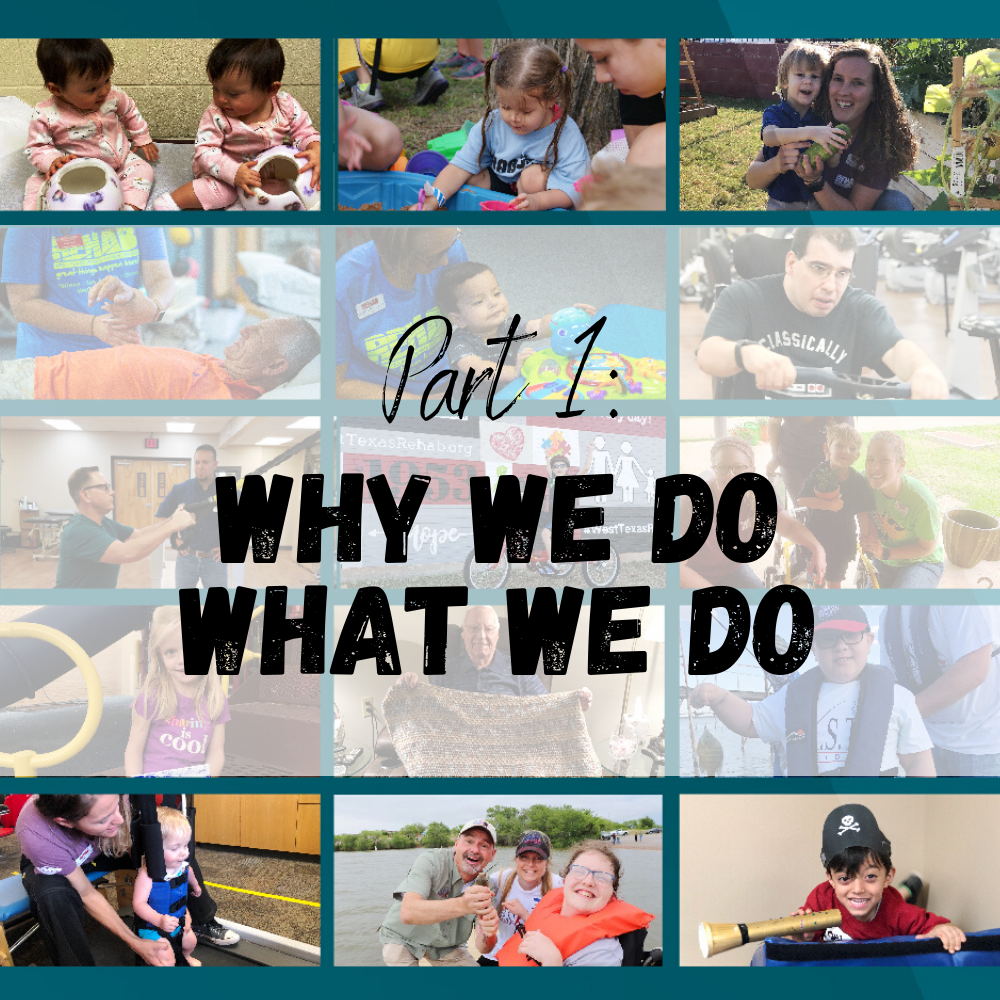 Working for West Texas Rehabilitation Center is a privilege our staff voice their love for on a regular basis. Each employee has their "Why" for loving what they do, and since we share these stories internally so often, we thought today would be a great day to share some of these stories with you all too!
Robin Fuchs Pediatric Occupational Therapist
Service was almost genetic, my family instilled a strong sense of civic responsibility, so I was set on a path of service -my "what" at a young age.I always knew I would work with children in some capacity. The "who" was the easy part. I was
working as
a rehab tech for a children's hospital clinic when I discovered occupational therapy and found the "how" to serve.
Then when
I was in my final clinical rotation I was able to put it all together and was working at a pediatric outpatient clinic. My first week my instructor and I evaluated a young boy who was autistic and had significant delays. His insurance took 6 weeks to authorize his plan of care. Six weeks his family had to wait in order to start treatment. Six weeks my instructor kept an empty spot on her schedule, saving a prime late afternoon time for this family because she knew how much they needed the hope she could offer.
It was about this time in my clinical rotation that I interviewed with WTRC and this young boy was weighing heavily on my mind. The director explained the donor sponsorship program and that it could cover people who were uninsured, had been denied or people who were waiting on authorization. I paused and asked her to repeat that last part. I thought about all that time wasted and the frustration of not being able to serve him sooner. I exhaled and knew I had found my home. A home where the needs of the patient came first. A home where my clinical judgment meant more than an insurance authorization. Why WTRC? Because I know my patients
' needs will always be the priority.
---
Amelia Carnagey Marketing Coordinator
I started working at the West Texas Rehabilitation Center after my dad, who was extremely insistent that it is one of the greatest organizations around, encouraged me to apply. At the time I was unsure of the impact WTRC has within the community, but I loved the mission and all it stood for so I was excited to be involved. My dad, being a regular Camp Rehab volunteer, along with a group of his students, always told me that West Texas Rehab is a place that instills hope in their patients. I quickly saw this for myself, and was hooked. My family all love and support WTRC, but it wasn't until my dad had a stroke a few months after I started to work here that we needed the services and kindness offered. We were so blessed to have staff walk through every step of his healing journey with us, so we could make sure he had the best care he could. Through every step of the process my parents could prioritize healing, and each other above other stresses that come with medical care. They didn't have to worry about the cost of treatment or whether the treatment he received was the best option, because they knew they were being seen by quality clinicians in a fantastic facility. A mere 5 months after my dad had his stroke he reached his goals, and was once again volunteering at Camp Rehab with his students. My first Camp Rehab experience, and the memories of volunteering alongside my dad are such a gift. My parents were in a hopeless and broken place, but the staff at West Texas Rehabilitation Center poured into them kindness, encouragement, and hope. They are thriving, though I honestly believe this would be a much different story had they not had the support of WTRC. This is the story of so many in our community. Many patients who walk through our doors are feeling hopeless or broken, and through their time with us they heal, but are also filled with hope. I love West Texas Rehabilitation Center because it is forever a place of hope.
---
Anna Nguyen Pediatric Speech Language Pathologist
West Texas Rehabilitation Center was my first job right out of graduate school. On a personal level, it was awesome to get the professional development and support from all of those around me. After almost 5 years of working here, I can't imagine working anywhere else. Not only do I feel cared about as a person, but WTRC is truly a gem in the healthcare world. From the top down, the priority is patient care. It is not about making the most money. Rather, it is about taking care of the most people and doing that well. Not a single time in my career have I had to say "insurance won't cover therapy so you'll have to pay" or "sorry you can't afford it, let's discharge." Instead I get to say "have you heard about our Donor Sponsorship Program?" and see the hope and comfort these parents feel knowing their financial situation isn't going to keep their child from receiving what they need. I love the people I work with and the people I see every day!
---
Debbie Porter Hospice Registered Nurse
Why Hospice of San Angelo?My experience with hospice was over 20 years ago when my Mom was on service in Abilene with Hospice of the Big Country. I can not begin to tell you what it meant to me to have these individuals help me through one of the most trying times in my life. When I had the opportunity to pay it forward and work for HOSA here is San Angelo I was thrilled! Hospice is a very emotional and trying job but when you can look back and see how you made a difference in how our patients leave this earth it is so well worth it. Hospice allows families to have QUALITY time with their loved ones. I had one week with my Mom where she was PAIN FREE and that one week made a world of difference! Not to watch her suffer and leave this world comfortable was EVERYTHING!!! HOSA and HOBC are an intricate part of WTRC and we make a great TEAM!
---
Chuck Rodgers Vice President of Development West Texas Rehab Foundation

I moved to Abilene in 1989 to lead non-profit ministry called Young Life. I don't know if it was because I was so consumed with my own mission and calling or what, but I really didn't know much about the Rehab until probably the early 2000's. I mean, I didn't have the privilege of getting to know Shelley Smith, the driving force behind the Rehab, since he died in 1990. My wife ran the business part of a physical therapy practice, so any rehabilitation therapy I needed I got from there. I simply did not know much about West Texas Rehab at all!
Things changed a bit when a friend of mine, Mike Alexander, started asking me to take part in the Rehab's Round Up. Mike was serving as Round Up Chairman, a position he would tell me year-after-year, "This is my last year to do this!" Right! I did some funny skits and spoofs, just some ways Mike wanted to "spice up" the different Round Up Auctions. I was able to see some of the passion that a number of my close friends and supporters had for the Rehab, but I still didn't know much about it. In 2013, I had my knees replaced and decided to do my rehab at WTRC. That was only my second time to even be in the facility.
Then, in 2017 after my wife, Cindy, "moved home to heaven," I found myself back in Abilene without a job. Two friends, Allan Frizzell and James Hughes, mutually exclusive of one another, mentioned to me about a job opportunity with West Texas Rehab. Allan, who is on pretty much every board WTRC has, told me he thought I would be a good fit for the position and that I would love the Rehab. A month or so later James, the Controller for the Rehab, texted me during a quiet time to let me know about the job openings at the Rehab, as well. Seriously Lord?! Two different guys about the same job!
So, I've painted this picture to show that I truly did not know enough about WTRC to have any real feelings about it one way or another. I had lived in Abilene for 28 years and was unaware of one of its biggest and most impressive non-profits! And then it happened: January 2nd, 2018, I came to work for West Texas Rehab and found myself "head-over-heels in love" with this place! Truly!
I watched and learned and asked LOTS of questions. I was captivated by the passion, patience, and heartfelt love our pediatric therapy clinicians had for those kids. I was overwhelmed by the determination, commitment, and again – heartfelt love – our adult therapy clinicians had for their patients! I had been in a lot of therapy clinics, but there was something…..different ….about this place. Heck, there was something different about these people! People who had "chosen" to make a little less money, just so they could treat patients UNTIL THEY WERE WELL, and not until an insurance company said "no more." Where else could a patient find the level of skill of so many clinicians, find the best possible equipment and technology anywhere, and find it all in place that would treat anyone whether they could afford all of this or not? I tell you where else they can find it: NOWHERE ELSE! Nope, it's not out there. My wife worked in this field for 20+ years and never have I seen a place that does…WHAT WE DO, THE WAY WE DO IT! How many times have I been down in "pedi" (our name for our Pediatric Therapy wing) and seen kids, even infants, being treated by one of our PT's or OT's or Speech Pathologists and been amazed at their skill and....well…. patience! How many times have I watched as they stretched them, taught them, encouraged them, challenged them, held them, loved them! Where else can these kids get that kind of help? That's right: nowhere. How many times have I seen adults come to see us after being told, "You're not going to get any better," or "She'll never walk again," and guess what? I watched them GET BETTER. I watched them WALK AGAIN. Now, if that doesn't get your fire started then your wood's wet!
I love this place! I do! I love our mission of "improving the quality of life of those we serve regardless of financial circumstance." I love the fact that, though it's not necessarily a Christian ministry, it's a whole bunch of Christian men and women on a mission together; loving and caring and encouraging and supporting each other. This place is about these amazing clinicians and support staff and administrative staff, and as a team they are literally changing the trajectory of patients' lives!
West Texas Rehab gives HOPE to people. You better believe I love being a part of that!
'
WHY

WTRC' HAIKU by Heather Gallagher, PTA and Luz'ce Anchondo, PT, DPT

Warm Community

Potential, Sweat, Hope, Growth, Relief

Unfeigned FAMILY
---
Tammy O'Donald Director of Employer Services
I began working for West Texas Rehabilitation Centerin May 2008 because West TexasRehab purchasedthe company I was working for at that time. I was nervous about the change and unsure of what to expect as we are all creatures of habit and I was leaving my comfort zone to take on a new experience that had been presentedat the time.
Over the next months and with lots of changes and learning process of the expectations for this new opportunity I soon realized West Texas Rehab offered more than just employment- it offered opportunity to be part of something bigger and to have limitless ways to volunteer and to be part of the WTRCexperience. Over the past 12 years, I have had the opportunity and pleasure to serve along with fellow employees and strangers that became friends in many ways. I have worked with Telethon, Clay Shoot and Autism Walk as well as the day-to-day serving of our clients and have seen miracles and teamwork beyond measure. I am thankful for the great care and compassion of the Audiology department as well. My dad recently had a need for hearing aids and the care and kindness shown during his visits and fitting process were amazing and he has a new lease on life now that he once again has hearing restored and knows what he has been missing the past several years. Connie and her team are great and the process was seamless and affordable to him as he is retired and on a fixed income. Not worrying about the cost and being able to afford essentials such as hearing are just proof of another way the Rehab family goes beyond the normal care. These are just a few reasons WHY I am proud to be part of the Great things happening at the West Texas Rehab.
Sidney Bates Adult Therapy Office Manager
I started working here at West Texas Rehabilitation Center almost 5 years ago searching for my "why".
I honestly had no knowledge of what therapy was, I just knew I wanted to work at WTRC. I dove in head first to Pediatrics as the department secretary and worked with THE BEST Pediatric therapy team. Providers ask for us first because they know we passionately take care of their patient regardless of whether or not they could pay for services. I mean how amazing is it that this organization allows us to provide treatment with peace of mind?! I have cried with parents who thought they had no other option because of their financial situation and crying because someone wanted to help them take that financial burden, and without judgement.
Working in Adult Therapy now as an Office Manager, I have been hugged for giving directions on the phone and staying with them until they pulled into our parking lot for another department or walking someone through our Donor Sponsorship Program and watching tears of relief fall because they needed us.
I have also been a parent of a child who received multiple services here. I cried during the evaluations with my child's therapists because she wouldn't let me hold her without screaming because of overstimulation or learning that she had hearing loss from our amazing audiology team that walked me through the next steps. I will be forever grateful for the amazingly selfless people who held my hand and helped my child learn to hold things, to talk and let me hold her. I know that they do this for all of our other patient's, but to be the person to feel their "why" is absolutely indescribable.
Great things are always happening here and I am so thankful to work for an organization that puts people first in every way that matters. You really can't replace that feeling of giving hope to someone no matter the role you play in getting them here, and that feeling is my "why".

Berkeley Puckitt Director of Donor Relations
I joined WTRC to give back to a community that has given me so much! My mother was diagnosed with a meningioma brain tumor in 2010. After her surgery she suffered from a stroke. She had to learn how to tie her shoes, boil water and formulate sentences again. Things that we take for granted every day, my own mother had to re-learn. Through the expertise of PT, OT and speech therapy my mother has gained her life back. Individuals in the Concho Valley every day are going through the same trials and here at West Texas Rehab they can feel loved and cared for while they are going through tough times.
I am blessed to be able to fundraise for WTRC and bring funds into the Rehab for new equipment, state of the art facilities, payment services and more.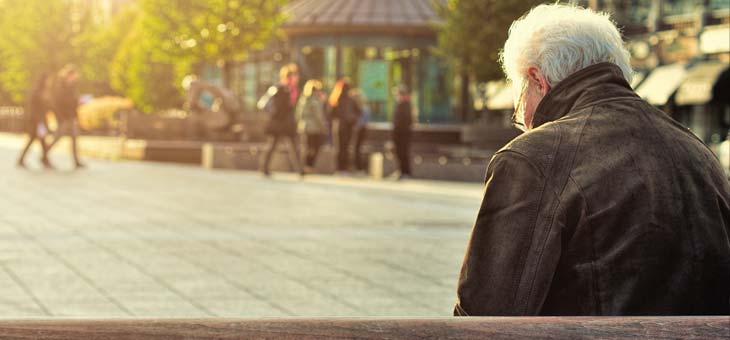 Make a Memorial Donation
in memory of a loved one
We provide quality care regardless of the patient's financial status, distinguishing us from other providers.
Donate Today