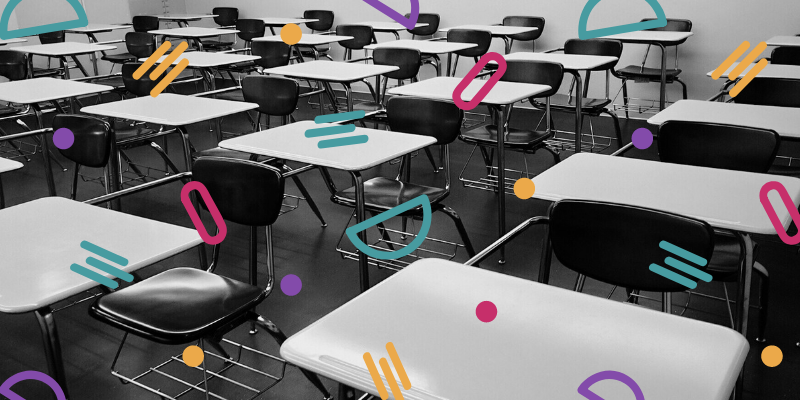 School Occupational Therapy and Home Suggestions for Skill Development
As an occupational therapist (OT) who works in the schools, I'm often asked by parents how they can best help their children at home with the skills we are addressing. I love hearing this question as they spend so much more time with their child than I ever could, and home activities can make a huge difference in skill development which can transfer to the school environment. In the schools, OT's address so many things. I will list some of these and the activities/sites that I have recommended in the past which seem to work very well in the home environment. Some of these sites offer more than the developmental component listed, so I have given key search words instead of a direct link to find a particular task, allowing you to view what else the site has to offer.
Often parents are concerned if their children are developing their skills in an appropriate timeline. Developmental skills checklists are a helpful guideline but one must remember that individuals vary. I often recommend the parents use Google to locate a fine motor checklist that correlates with their child's age, using the keywords 'fine motor developmental checklist'.
I am often asked to evaluate a student because of handwriting concerns. Handwriting skills involve several components such as hand strength, hand development, pencil grip, visual motor skills, bilateral skills, the ability to cross midline, visual perceptual skills, oculomotor skills, reflex integration, and letter formation. Pinterest has several creative ideas for activities to improve hand strength. But the simple old school activities such as manipulating play-dough, using building blocks such as Legos, and using squeeze bottles to play in the tub or to spray the table to help clean it after dinner are all great options as well. The online site, www.theottoolbox.com has great ideas for hand development activities, crossing midline, visual motor, and bilateral skills. An online site that describes various types of maladaptive pencil grasps and suggestions for improving them is www.happybrownhouse.com/6-tips-for-correcting-pencil-grip. Various types of pencil grips which help with finger placement can be found online or at office stores around town. Sometimes a rubber band twisted around the end of the pencil for the fingers to rest on provides enough of a tactile cue to correct grasp. Visual perceptual skills are described in www.eyecanlearn.com, and several games are offered as well. Visual figure ground is a specific type of visual perceptual skill that can be addressed with the hidden picture online game at www.highlightskids.com. Another online site that addresses visual perceptual skills is www.scholastic.com/ispy/ (click on online games). Various ocular tracking games are offered on www.eyecanlearn.com as well. Retained primitive reflexes can impact a child's motor development and www.ilslearning.com is a good place to learn more about this. Pinterest also has several activities and ideas for how to integrate these retained reflexes. In regards to handwriting, Handwriting Without Tears has a very good print and cursive program and even an app that can be purchased called Wet-Dry-Try. You can learn more about their program online at www.lwtears.com.
Some students have sensory based issues which can lead to behavior problems, difficulty attending to the teacher, or difficulty relating to peers. Some children respond well to heavy input, or proprioceptive input. Sometimes weighted items such as lap pads, or weighted blankets for home use help to calm and focus these children. There are directions for making a weighted blanket online, but they are also sold online or at stores such as Kohls or The Sharper Image. Sensory fidgets can help some children focus, and sites such as www.funandfunction.com and www.therapyshoppe.com can give good ideas of the various types on the market. Movement can often help organize a child's nervous system, and a trip to the park is great for exercise and to help with sensory input as well. Some children have difficulty with self-regulation, or the ability to manage their behavior or emotions according to the demands of the situation. There are various programs that give ideas for this. One can be found at www.alertprogram.com and describes the How Does Your Engine Run program. Another is the Social Thinking Program that describes the Zones of Regulation which is a curriculum also aimed at helping children with self-regulation.
OTs in the schools also help students with activities of daily living tasks. Sometimes students have difficulty with tying their shoes or managing buttons during bathroom breaks. There are all kinds of ways to teach shoe tying, from links to www.itsalwaysautumn.com to www.kidspot.com.au (search 'shoe tying' on both of these sites). I'll often use two colors of shoelaces to help the students visually tell the laces apart when learning to tie shoes. If a child has difficulty with buttons, it is best to start with larger, 1" buttons, then move to the smaller ¼" buttons. However, there are fun ways to work on this skill as well as seen in www.theottoolbox.com (search 'buttoning'). Often jobs or chores at home are great ways to address things such as strengthening, bilateral skills, and crossing midline. A helpful age appropriate chore checklist can be found on www.ofthehearth.com.
Last but not least, so many of the students I see are very tired and don't get enough sleep. Check out the recommended hours a child needs according to their age at www.sleepfoundation.org/excessivesleepiness/content/how-much-sleep-do-babies-and-kids-need.
There are so many components of what OT's address in the schools that can also be addressed at home. I have found that these skills often develop much faster when also worked on outside of the student's OT session. The best way to do some of the activities listed above is to incorporate them into your child's daily routine.
---
Schel Hoebelheinrich, OT
Occupational Therapist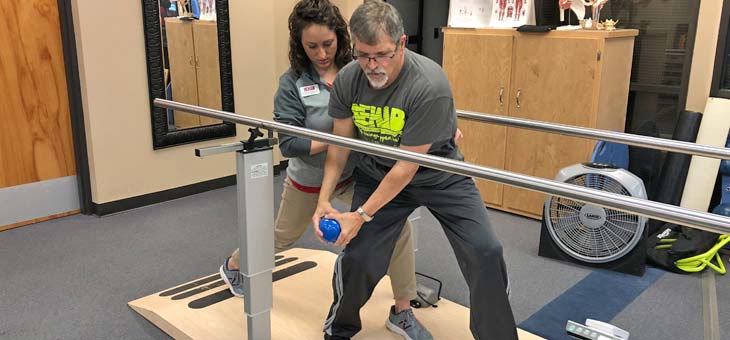 Honorarium Donations
Set up a one-time or establish a recurring donation
We provide quality care regardless of the patient's financial status, distinguishing us from other providers.
Donate Now