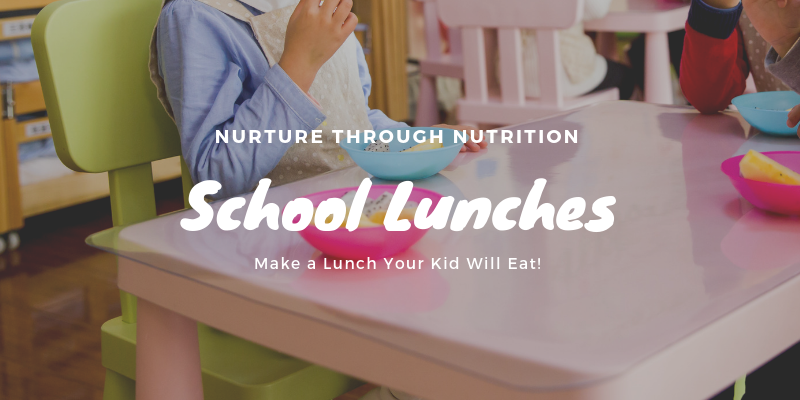 Make a Lunch Your Kid Will Eat!
The school year is in full swing! Here are some tips to help you get back into the routine of packing a lunch for your child!
What do I need to pack in my child's lunch?
Not only will a balanced lunch help keep your child full until the bell rings at the end of the day, it will also provide them with the right tools to learn and grow. It is important to provide fruit, vegetables, protein, grain, and calcium in every lunch.
Here are some ideas for each of the categories:
Fruit
Orange or mandarin orange cup

Apple

Grapes

Banana

Berries

Avocado
Vegetables
Carrots

Bell pepper

Tomato

Cucumber

Celery
Protein
Chicken

Turkey

Ham

Hardboiled egg

Peanut butter

Nuts
Grain
Whole grain bread

Pasta

Beans

English muffin
Calcium
Variety is also very important in meals! The same ole' ham sandwich everyday can get a bit boring… Try to change up what meal you send with your child a couple times each week!
How much food do I need to pack for the day?
You know best how much your kid eats and how much they need to stay full during the day. However, here are some general guidelines to follow if you need some help packing a balanced lunch!
K-5th: ½ cup fruit, ¾ cup vegetables, 1 oz whole grain, 1 oz lean meat, 1 cup low-fat dairy1

6th-8th: ½ cup fruit, ¾ cup vegetables, 1 oz whole grain, 1 oz lean meat, 1 cup low-fat dairy1

9th-12th: 1 cup fruit, 1 cup vegetables, 2 oz whole grain, 2 oz lean meat, 1 cup low-fat dairy1
How do I find what my child is willing to eat?
Have you ever opened up your child's lunch box after school to find the food barely touched? It can be a hassle to figure out what your child is willing to eat.
Giving your child a choice in their meal will make them more likely to eat and enjoy it

Finger foods are fun and no fuss! Kids are more likely to eat food if it is effort free and easy to eat
How to make school lunches easier on you!
Do the bulk of your cooking a couple days ahead. Boil, bake, grill, or roast your protein for the week all at once!

Do your final preparations and pack the lunch the night before. It will be ready to grab from the kitchen in the morning when you are on the go!
How to repurpose leftovers from your child's lunch for another meal!
Leftovers are common after making school lunches. Repurpose those leftovers for another meal to decrease your food waste and save money!
For instance, if your child prefers crust-less sandwiches, take the crust, toss it with some oil, and put them in the oven at 375 °F for 10 minutes. You've got croutons for a salad! Any scraps from lunchmeat, veggies, or fruit can be used to flavor your salad. You can also freeze your veggie scraps for 3 months and save them for any soup or broth.2
Sources
1. MealPatternsSY19-20.pdf. https://fns-prod.azureedge.net/sites/default/files/cn/MealPatternsSY19-20.pdf. Accessed August 2, 2019.
2. Freezing and Food Safety. https://www.fsis.usda.gov/wps/portal/fsis/topics/food-safety-education/get-answers/food-safety-fact-sheets/safe-food-handling/freezing-and-food-safety/CT_Index. Accessed August 2, 2019.


--
Annie Alexander
Nutrition Intern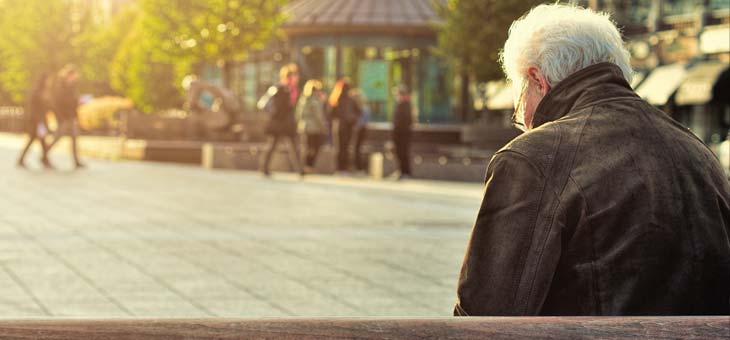 Make a Memorial Donation
in memory of a loved one
We provide quality care regardless of the patient's financial status, distinguishing us from other providers.
Donate Today