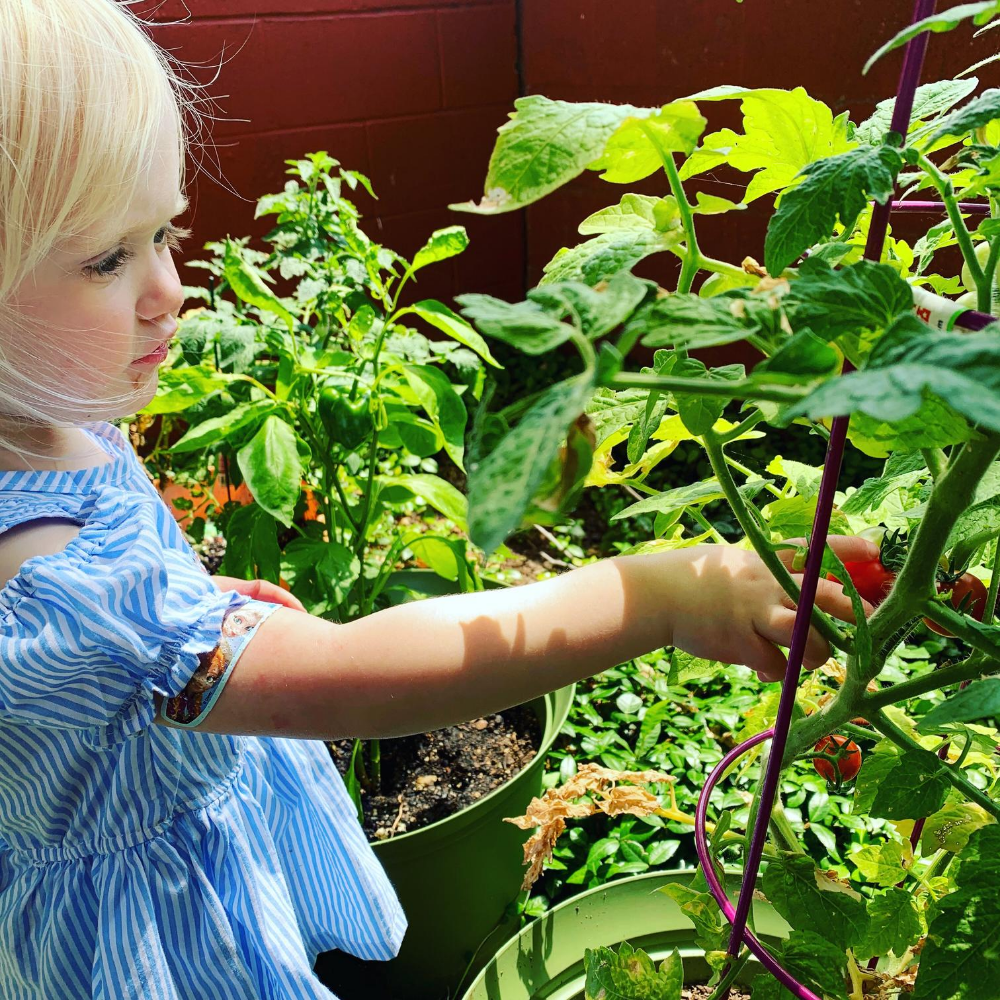 Horticultural Therapy in a Rehabilitation Environment
Horticultural Therapy in a Rehabilitation Environment looks different for each patient, and their specific set of goals and challenges to overcome. At West Texas Rehabilitation Center we have a variety of engaging activities utilizing the skillsets of our little gardeners. We have seen so many benefits, growth, and excitement since the implementation of the Horticultural Therapy elements within our many disciplines.
The American Horticultural Therapy Association defines Horticultural Therapy as the engagement of a person in gardening and plant-based activities, facilitated by trained therapists, to achieve specific therapeutic treatment goals. We implement Horticultural Therapy predominantly during our pediatric physical therapy, occupational therapy, speech therapy, and social group treatment sessions. We plan to grow this program to be more inclusive of our adult patients as we have seen benefits already within our Aphasia support group, and our Bereavement support group.
History of Horticultural Therapy
Horticultural Therapy has a rich history that truly dates back to ancient times. Gardening has been shown to decrease stress, improve mood as well as overall physical wellbeing. Dr. Benjamin Rush, the "Father of American Psychiatry" theorized therapeutic garden usage by individuals with mental illness to have a positive impact on their improvement. Since this theory was proven true many hospitals adapted the use of therapeutic outdoor spaces. During World War I the use grew beyond psychiatric intervention as this treatment method was adapted for injured veterans returning from war. These individuals benefited from the physical benefits as well as the mindful, and thus Horticultural Therapy within a rehabilitation environment was started.
Benefits
There are many benefits to gardening, whether at home or in a therapeutic garden. There has been great improvement in cognitive abilities, task initiation, language skills, socialization, muscle strength, coordination, motor skills (both fine and gross), balance, endurance, and memory. Gardening can actually lower risk of dementia by 36%. Additionally, gardening builds self esteem, is mood boosting, and promotes enjoyable physical activity for the gardener. It is also shown that through growing fruits, vegetables, and herbs gardeners who are picky or unhealthy eaters grow an appreciation for nutrition and form healthier habits.
While these benefits apply to all who garden, our clinicians are able to adapt these benefits to fit the goals they have for their patients. Whether the patient is relearning tasks, or working on developing new skills, gardening through horticultural therapy can have a positive influence on the patients healing and personal growth.
Speech Therapy
Speech Therapists are able to work on such skills as problem solving, sequencing, attention to task, requesting and communicating, following direction, and augmentative device integration. While treating through the gardening process the Speech Language Pathologist is able to targe the patient specific goals in a fun new creative way.
Occupational Therapy
Occupational Therapists are able to work on such skills as hand and arm strength, range of motion, control of hand movements, and coordination. With actions such as pinching small seeds, pressing them into the soil, scooping soil overtop, rotating a watering can to pour water over the freshly planted seed etc., the Occupational Therapist has an array of interesting tasks to utilize as a means to build developmental skills.
Physical Therapy
Physical Therapists are able to work on such skills as gait training, pelvic stability, postural control, kneeling and standing, and dynamic balance. Balancing while filing the watering can, walking with controled movements to the garden, standing or kneeling to water the plants, pulling weeds while keeping ones balance, etc., the Physical Therapist is able to see their patient in action in a new environment that allows them to work on their goals in a very productive activity.
Multidisciplinary Treatment Opportunities
When a patient has need for multiple disciplines, horticultural therapy is a wonderful common ground that offers the different clinicians an opportunity to work together offering a multidisciplinary treatment approach. The speech therapist may initiate the actions, while the physical therapist and occupational therapist assess and adjust the actions as the patient follows through. This approach allows for longer hands on treatment with open communication from each discipline about improvements and goals for the patient. This is especially useful within the pediatric environment, as it allows the patients actions to be evaluated by each specialty in a new way.
Engagement and Sensory Integration
Treatment might seem monotonous to some, especially our easily distracted kids. Our clinicians are fantastically creative and are able to keep the patients interest and attention, but horticultural therapy is another tool to be applied to help improve engagement and reignite our patients interest. With heightened engagement the treatment will be more beneficial and valuable long-term. There are a wide variety of ways to creatively engage in a therapeutic garden setting. Everything from involving arts and crafts in the garden by painting label stakes for the garden rows, to talking through observations and tasks, to even tasting produce grown in the garden by our little gardeners own hands. This engagement is made even greater as Horticultural Therapy initiates the senses as well. Through scanning and observing - visual, hearing the actions of gardening or the creatures and elements in nature - auditory, smelling the soil and the plants as they fill the garden bed - olfactory, savoring the flavor of a freshly picked tomato or the crispness of cool water while staying hydrated - taste, feeling the roughness of the seeds, the grit of dirt or the squish of mud - tactile, and digging in the dirt pushing a seed into the soil carrying watering cans pulling weeds - proprioception. (Proprioception is a less commonly recognized sense, that is important to recognize within this rehabilitation environment as it is the sense of self-movement and body position.)
We have seen great value in the use of horticultural therapy in our treatment methods at West Texas Rehabilitation Center. We are excited to see as this offering continues to grow and expand to other treatment areas. If you are interested in learning more, and to see our clinicians taking a multidisciplinary treatment approach watch this video HERE.
Sources
Detweiler, M. B., Sharma, T., Detweiler, J. G., Murphy, P. F., Lane, S., Carman, J., Chudhary, A. S., Halling, M. H., & Kim, K. Y. (2012). What is the evidence to support the use of therapeutic gardens for the elderly?. Psychiatry investigation, 9(2), 100–110. https://doi.org/10.4306/pi.2012.9.2.100
Ingrid Söderback, Marianne Söderström & Elisabeth Schälander (2004) Horticultural therapy: the 'healing garden'and gardening in rehabilitation measures at Danderyd hospital rehabilitation clinic, Sweden, Pediatric Rehabilitation, 7:4, 245-260, DOI: 10.1080/13638490410001711416
Paula Diane Relf (2005) The therapeutic values of plants, Pediatric Rehabilitation, 8:3, 235-237, DOI: 10.1080/13638490400011140
Yuko Mizuno-Matsumoto, Syoji Kobashi, Yutaka Hata, Osamu Ishikawa & Fusayo Asano (2008) Horticultural Therapy has Beneficial Effects on Brain Functions in Cerebrovascular Diseases, International Journal of Intelligent Computing in Medical Sciences & Image Processing, 2:3, 169-182, DOI: 10.1080/1931308X.2008.10644162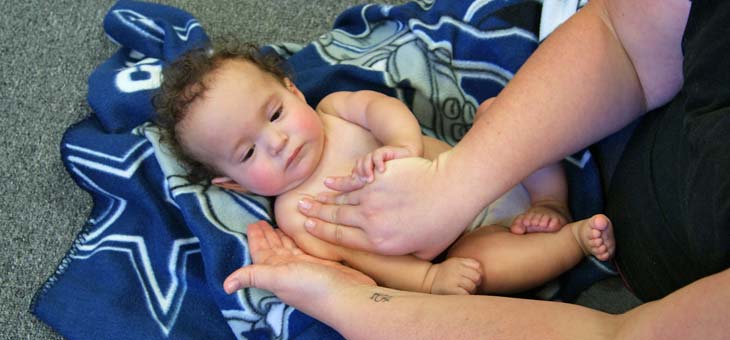 Donate Today
Set up a one-time or establish a recurring donation
We provide quality care regardless of the patient's financial status, distinguishing us from other providers.
Donate Now