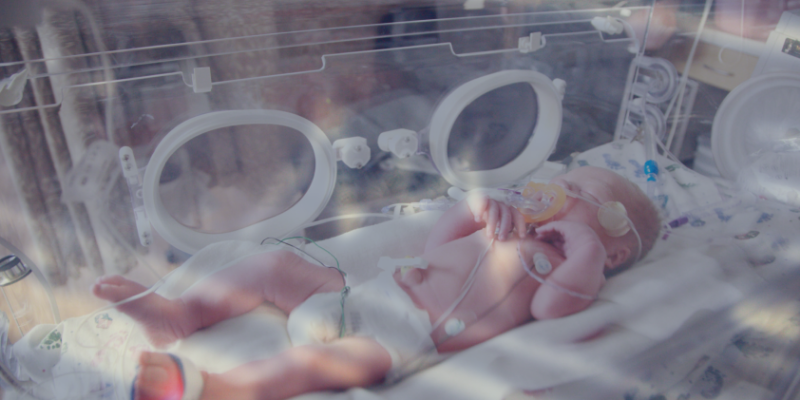 I had my twins when I was 45 years old and had been a Pediatric Occupational Therapist for about 20 years. Over the years, I had many premature babies on my caseload. Many of the families had shared their NICU experiences with me. Most did not share the emotional/psychological trauma that they experienced.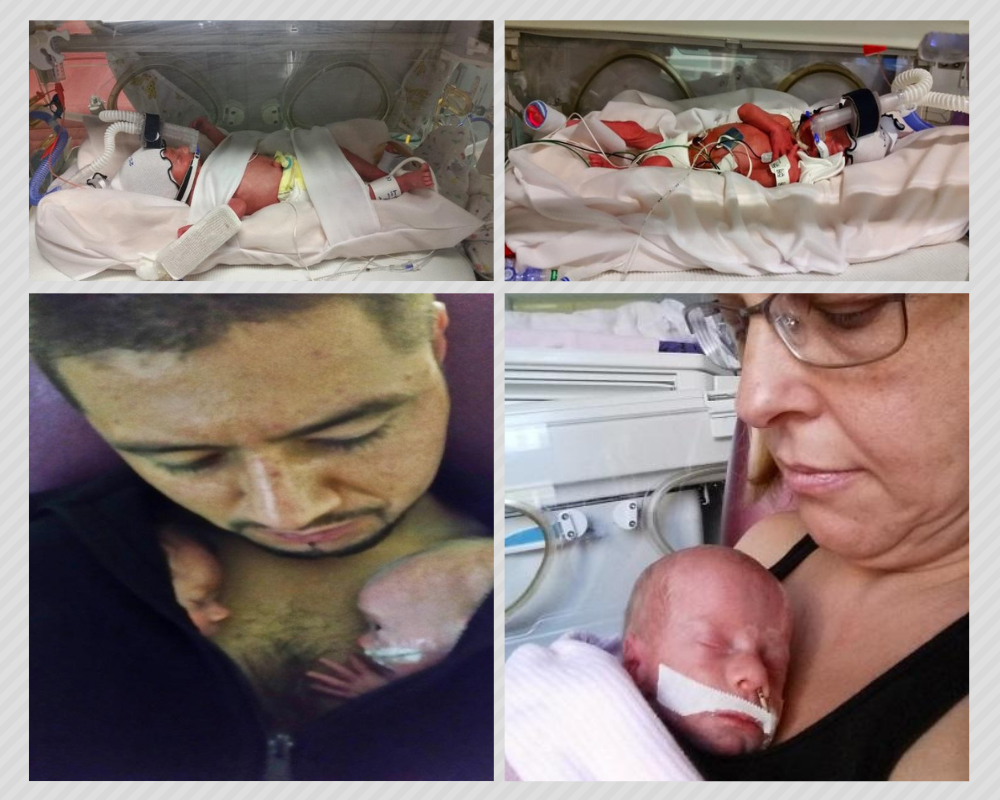 My babies were born at 31 weeks gestation; My son 3 lbs, 10 oz and my daughter 2 lbs, 4 oz.
I was a NICU mom. I had no idea what I was about to go through. I looked at my babies with guilt that I had done "this" to them, apologizing, making silent promises, and just needing to HOLD my babies. I had lost the moment that most of us dream of… the moment when your newborn baby is placed upon your chest. I longed for the moment to HOLD my babies. I was scared to ask because I didn't want to be disappointed. I was scared of all the wires and thought I might harm them more if I held them. So I just waited for permission to hold my babies. Then one nurse asks, "Do you want to hold your baby?" The moment I had been waiting for since my babies arrived. The BEST moment ever… Finally, I was able to "feel" my babies. We held our son first then our tiny little daughter. It took some time to get used to the wires, monitors/sounds, and different nurses (each nurse had her/his own "rules" about how to care for premature babies). After 4 years, I can clearly remember the emotions and fears of holding my babies for the first time and those 7 long weeks.
When thinking back on that time, I believe one of the most important things that my husband and I did while in the NICU was Kangaroo Care- skin to skin contact. Kangaroo Care is when a baby is placed on caregiver's bare chest with a warm blanket or shirt around the baby. Holding your baby is as good for you as it is for your baby. Our physical therapist suggested that we try Kangarooing our twins together. My husband kangarooed our babies between every feeding except for the 2 early morning feeds. He wore a black fleece jacket and tucked the babies inside his jacket against his warm skin. He moved minimally so that the babies could get the best sleep possible (babies grow when they sleep). My son who reportedly spit up after early morning feeds NEVER spit up while in the Kangaroo. Vitals were always stable and thermoregulation was good in the Kangaroo. After all, we wanted them to feed well, keep their feeds, gain weight and maintain their body temperatures so we could go home. The #1 goal… To go home!

Benefits of Kangaroo Care
:

-Regulates the baby's heart rate, breathing, and temperature.
-Improves weight gain.
-Stabilizes organ function and self regulation.
-Baby experiences less pain and less crying.
-Facilitates better sleeping patterns.
-Avoids infections.
-Improved nutrition from mother's increase in breast milk production.
-Mom is more willing to breast feed.
-Shorter hospital stays.



Long term Benefits
:
Early Childhood Benefits:

-Baby is more attached to mom. -Increased social competence.
-Baby is more alert after 6 months. -Positive sense of self.
-Mom is more attuned to baby's cues. -Improved cognitive & motor development.
-Mom experiences less depression.


There is lots of research supporting Kangaroo Care. Medical professionals should be asking you to HOLD your baby as much as possible unless there is a strict medical reason not too. Even babies on ventilators can be Kangarooed. Kangaroo care sessions should be at least 1 hour and up to 24 hours depending on the neonatologist and hospital's policy. The only time our babies were not in the Kangaroo was during cares, feedings, when we went to eat, and/or between 2:30 am and 9:00 am when we slept/did laundry/etc.
Always ask to HOLD your baby for both your baby's health and your own!
If you are a NICU mom and need to talk to someone who has been "there," please feel free to contact me, Kim Lane at 325-793-3452 or klane@wtrc.com. Once a NICU mom always a NICU mom.
Other resources: A Hand to Hold https://handtohold.org/
-----
Kim Lane, Occupational Therapist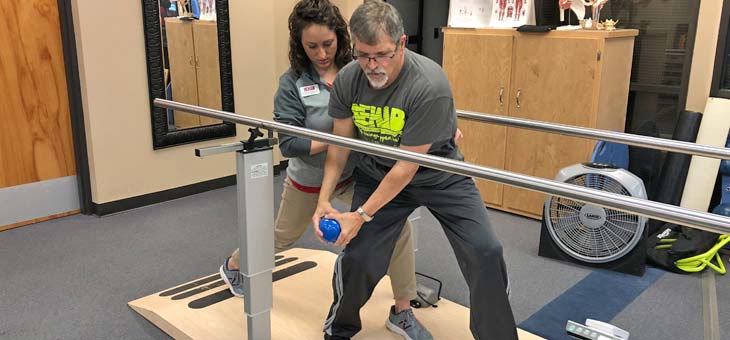 Honorarium Donations
Set up a one-time or establish a recurring donation
We provide quality care regardless of the patient's financial status, distinguishing us from other providers.
Donate Now